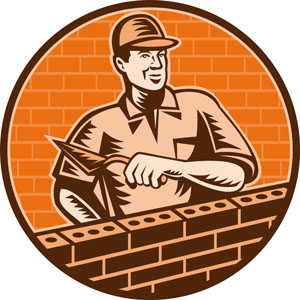 Brice Masonry is a family business with roots extending back to 1958 when it was founded by Ron Brice. In the 1980s his son Tony took the reins, slowly growing the crew and the range of projects they worked on. Before long Brice was being recognized throughout the Green Bay area as the experts for exceptional brick and stone work. Many of the finest homes in the region boast the Brice touch – and that tradition continues to this day.

Grateful to be part of the Green Bay community for more than half a century, Brice Masonry gives as graciously as it receives. They have donated labor for the construction of the University of Wisconsin Greenvox Phoenix Home as well as the March of Dimes Home, both of which were fund-raisers for those worthy causes.

Brice Masonry is synonymous with his commitment to exceptional quality and service. With his keen eye overseeing the smallest details in brick and stone construction, Brice Masonry is sought out as the first choice – and only choice – for discriminating home owners and businesses throughout the region.

When you choose Brice, you're getting the best – in craftsmanship, value and performance. This Green Bay tradition is leaving a proud legacy of beauty that you can enjoy for a lifetime.